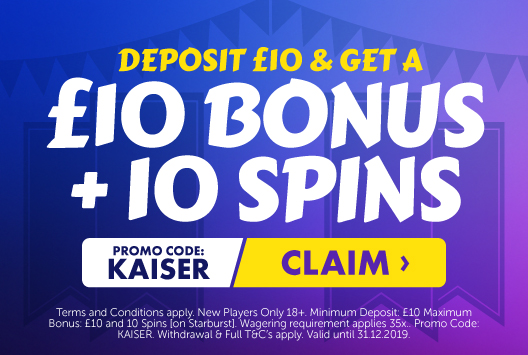 Winners
Ida H.

€ 2000

Queen of Diamonds

Ida H.

€ 2000

Queen of Diamonds
WELCOME TO KAISER SLOTS

Kaiser Slots
At Kaiser Slots, you can enjoy an unforgettable gaming experience. Our games can be played at home or on the go across desktop, mobile and tablet devices! Better yet, you can claim regular bonuses and promotions, including the perks from our Rewards Programme!

400+ Games
Come and play more than 400 of the best online slots, casino games, scratch cards and classics right here. Kaiser Slots is also home to an incredibly advanced live casino, and like we said, you can play these great games on the go too, without the quality being sacrificed!

Rewards Programme
At Kaiser Slots, the bonuses and offers are already plentiful, but our Rewards Programme offers you the chance to get more treats and you can earn LOYALTY status along the way! With extra games and cashback up for grabs, why wouldn't you join?!